Barrett-Jackson's top charity lots at Scottsdale 2020 include the 2020 Corvette VIN 001 and 2021 Lexus LC 500 Convertible VIN 001.
Barrett-Jackson has a proud tradition of selling automobiles for charitable purposes during its massive Scottsdale collector car auctions. The two top charity lots at Scottsdale 2020 are the 2020 Corvette VIN 001 and 2021 Lexus LC 500 Convertible VIN 001. However, several further cars donated by private individuals will be sold for a variety of charities with the full hammer price donated.
Pictured: The First Retail Production 2020 Chevrolet Corvette Stingray VIN 001 (Lot #3007). The 2019 Scottsdale Auction preview docket is now available to view online. To consign a vehicle, receive more information on becoming a bidder, or purchase tickets for the 2019 Scottsdale Auction, visit www.Barrett-Jackson.com.
Barrett-Jackson Selling for Charity
Barrett-Jackson has helped raise more than $118 million for charity to date and will add to that amazing total when nine vehicles are sold to benefit non-profit organizations during the 49th Annual Scottsdale Auction, January 11-19, 2020, at WestWorld of Scottsdale. One-hundred percent of the hammer price from each vehicle, generously donated by sponsors and private collectors from across the country, will go directly to each designated charity.
"Supporting philanthropic organizations is the very foundation of our company," said Craig Jackson, chairman and CEO of Barrett-Jackson. "It brings everyone at Barrett-Jackson immense joy knowing we're helping make a difference in communities nationwide. This tradition of giving back was started by my parents, Nelly and Russ, and their business partner Tom Barrett, more than 50 years ago. We're proud to honor their legacy and look forward to raising more funds and awareness for charity when nine vehicles, including two very special VIN 001 offerings, cross the block in Scottsdale in January."
Barrett-Jackson Charity Lots at Scottsdale 2020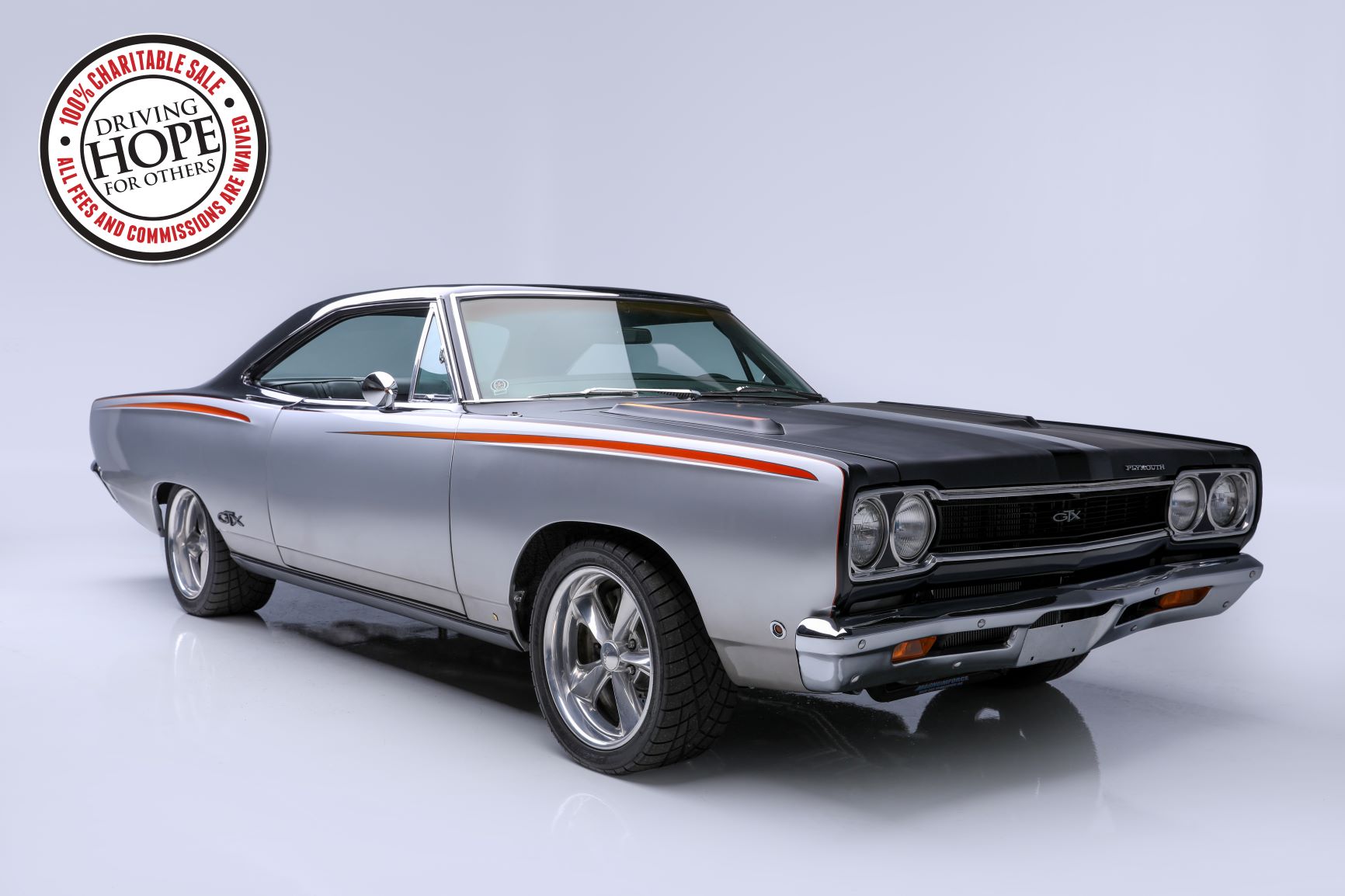 Charity vehicle sales at Barrett-Jackson Scottsdale 2020 will begin on Thursday, January 16, 2020, with the auction of Lot #3000, a 1968 Plymouth GTX custom coupe owned by TV personality Chris Jacobs. This custom GTX's paint scheme was designed by Chip Foose and Year One supplied the 392ci crate HEMI, which was swapped by "Graveyard Carz" in a show episode. The entire hammer price will benefit the C4 Foundation. Also crossing the block on Thursday is a custom 1981 Jeep CJ7 (Lot #3001) benefiting Make-A-Wish of Arizona. Completely restored and built by Gas Monkey Garage, this CJ7 is dressed in a custom paint scheme honoring every branch of the U.S. military.
Vehicles being sold to benefit philanthropic efforts will continue on Friday with the sale of Lot #3002, a 1997 Chevrolet Monte Carlo Winston Cup NASCAR race car, in support of the Arizona Animal Welfare League. This #24 Monte Carlo was driven by NASCAR Hall of Famer Jeff Gordon in the first road course victory of his Winston Cup career. Lot #3003 is the first production 2021 Lexus LC 500 Convertible Inspiration Series VIN 001. One of only 100 Inspiration Series produced, this VIN 001 vehicle includes exclusive features not found on any other LC 500, including one-off color accents throughout. The entire hammer price will help support the Boys & Girls Club of America and the Bob Woodruff Foundation.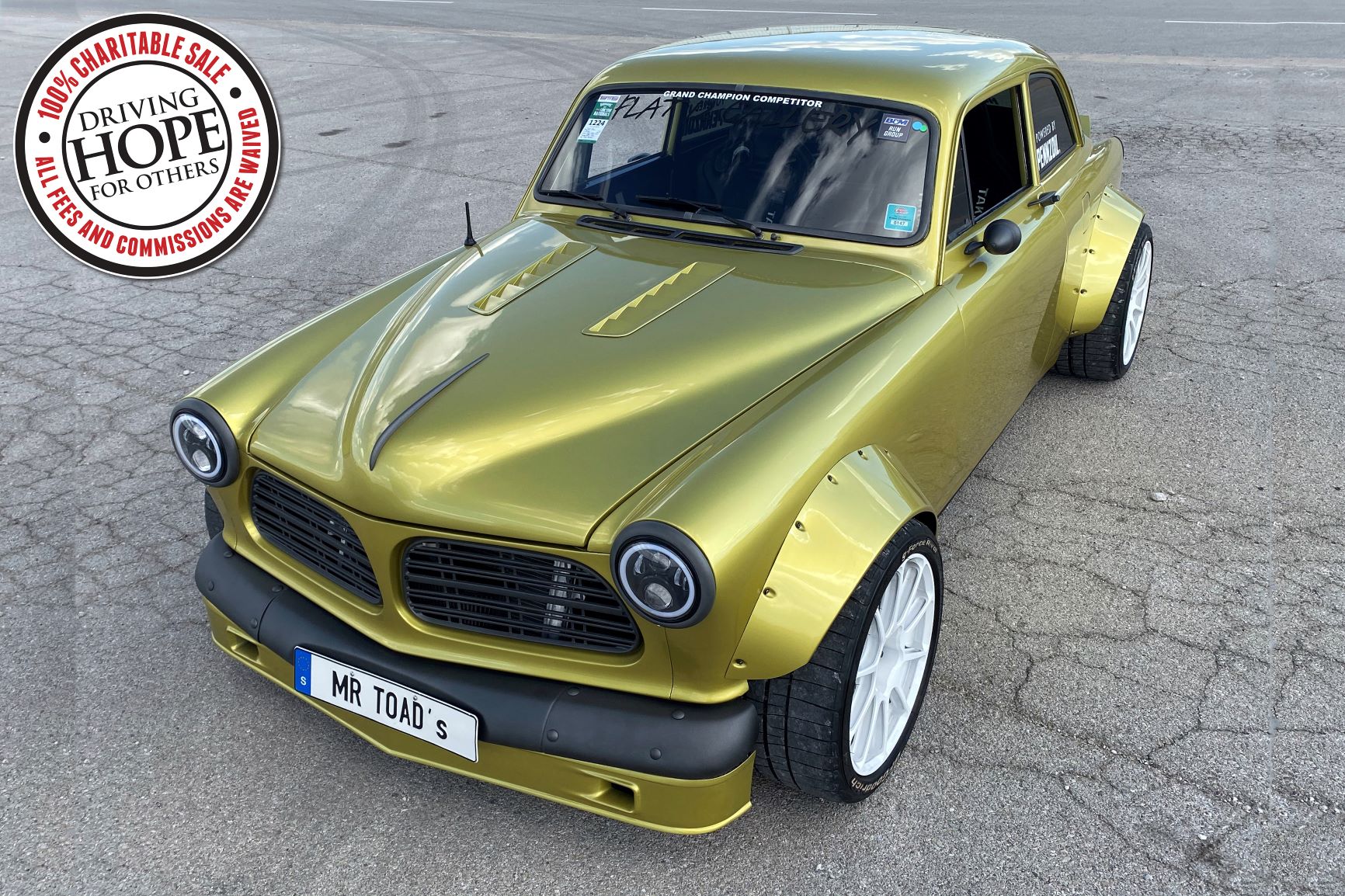 Other vehicles crossing on Friday include a John Force Edition COPO Camaro (Lot #3004) benefiting DonorsChoose.org. Unveiled at the 2019 SEMA Show, this special edition Camaro celebrates the legacies of Chevrolet's factory race car and the 16-time NHRA champion driver in a distinctively styled, supercharged race car. Lot #3005 is a 1963 Volvo Amazon Custom Coupe with funds raised helping out the SEMA Memorial Scholarship Fund. Built and modified by Meg Bailey and Jeff Allen on CNBC's "The Car Chasers," the custom build has a 2013 Corvette driveline, 6-piston Baer brakes, a customized lower air dam and dual-mode exhaust.
"Helping fund medical research, supporting our nation's veterans and first responders, as well as giving students access to a better education, will impact people's lives forever," said Steve Davis, president of Barrett-Jackson. "Over the years, we've been blessed to work with so many wonderful consignors and sponsors who generously donate rare and one-of-a-kind vehicles, and bidders who liberally share their good fortune to help our brothers and sisters in need. We hope everyone will join us in Scottsdale, tune in on TV or follow us online to experience the excitement that comes as these nine vehicles cross the block to benefit worthy causes."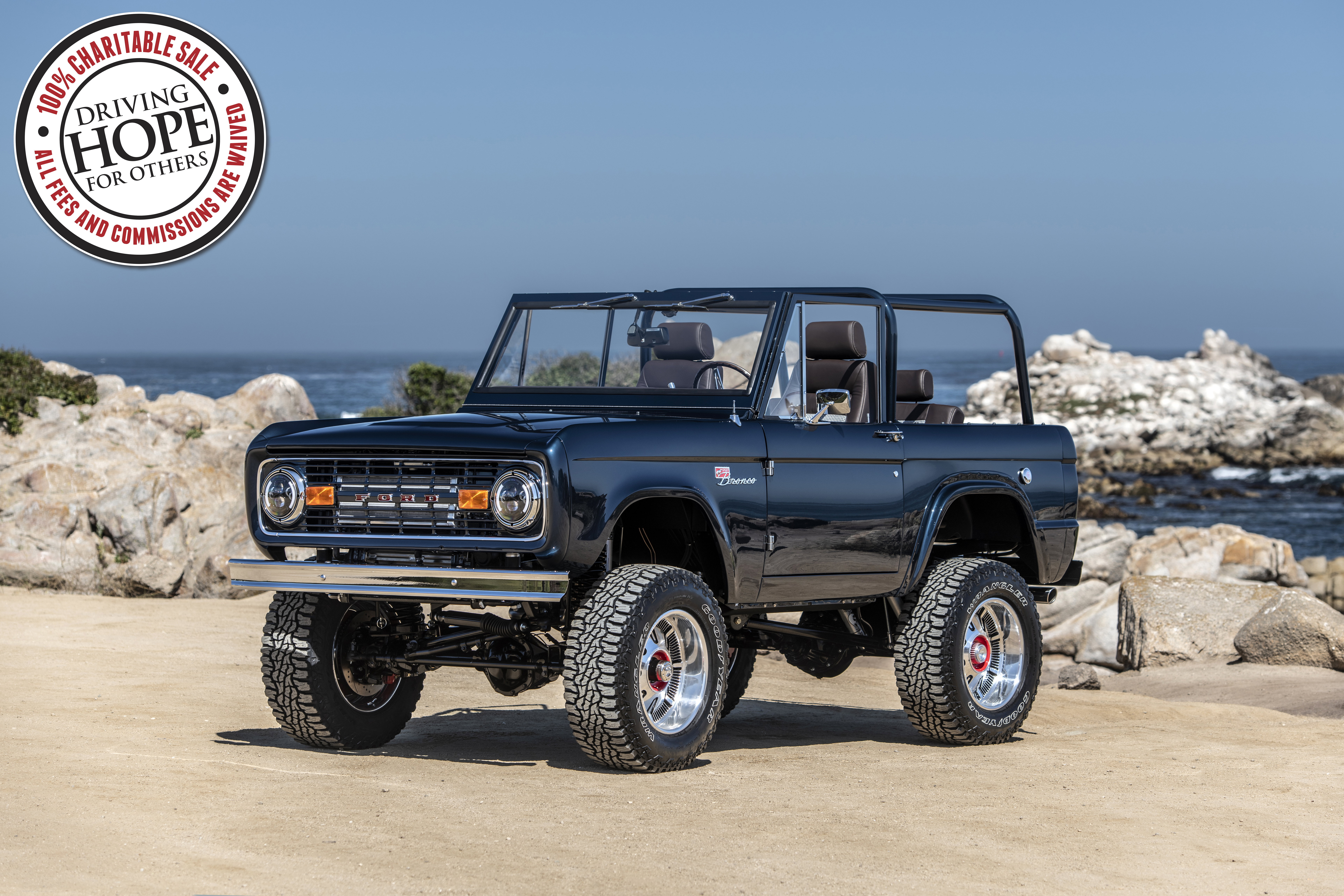 The charity vehicles will continue on Saturday when Lot #3006, a 1974 custom Ford Bronco, crosses the block with 100 percent of the hammer price benefiting Ryan Blaney Family Foundation. This custom Bronco was built by Gateway Bronco and designed in conjunction with NASCAR No. 12 driver Ryan Blaney. The much-anticipated 2020 Chevrolet Corvette Stingray VIN 001 (Lot #3007) ‒ the first retail production, mid-engine Corvette designed from the ground up ‒ will be sold to benefit the Detroit Children's Fund. Rounding off Saturday evening is a 1965 Superformance MKII custom roadster (Lot #3008) being sold to support the TGen Foundation. This roadster is a licensed Shelby product and is finished in LumiLor electroluminescent paint applied by McLaren Classic Restorations.
Scottsdale and Arizona Car Auctions 2020
Scottsdale & Arizona Auctions 2020
Many auction houses have sales during the annual Scottsdale week in mid-November, including amongst others:
Scottsdale & Arizona Sales 2020 – Auction Results
Scottsdale & Arizona Sales 2020 – Auction Previews
Scottsdale & Arizona Press Announcements 2020
Scottsdale, Arizona, 2019 Auctions Sale Results